Make sure you have clicked "Students" at the top of the page, then add a student by clicking the green "Add a Student" button in the bottom left.

Enter the student's email and full name, and an email will be sent to that student with login information.
Select a student from your list, choose the test you want to assign from the dropdown, and click "Assign Test".

An email with the assignment is sent to the student's email on file.
The assigned test is now viewable in the student account. When the student logs in, the test can be taken online.

Students must complete each section in the assigned order.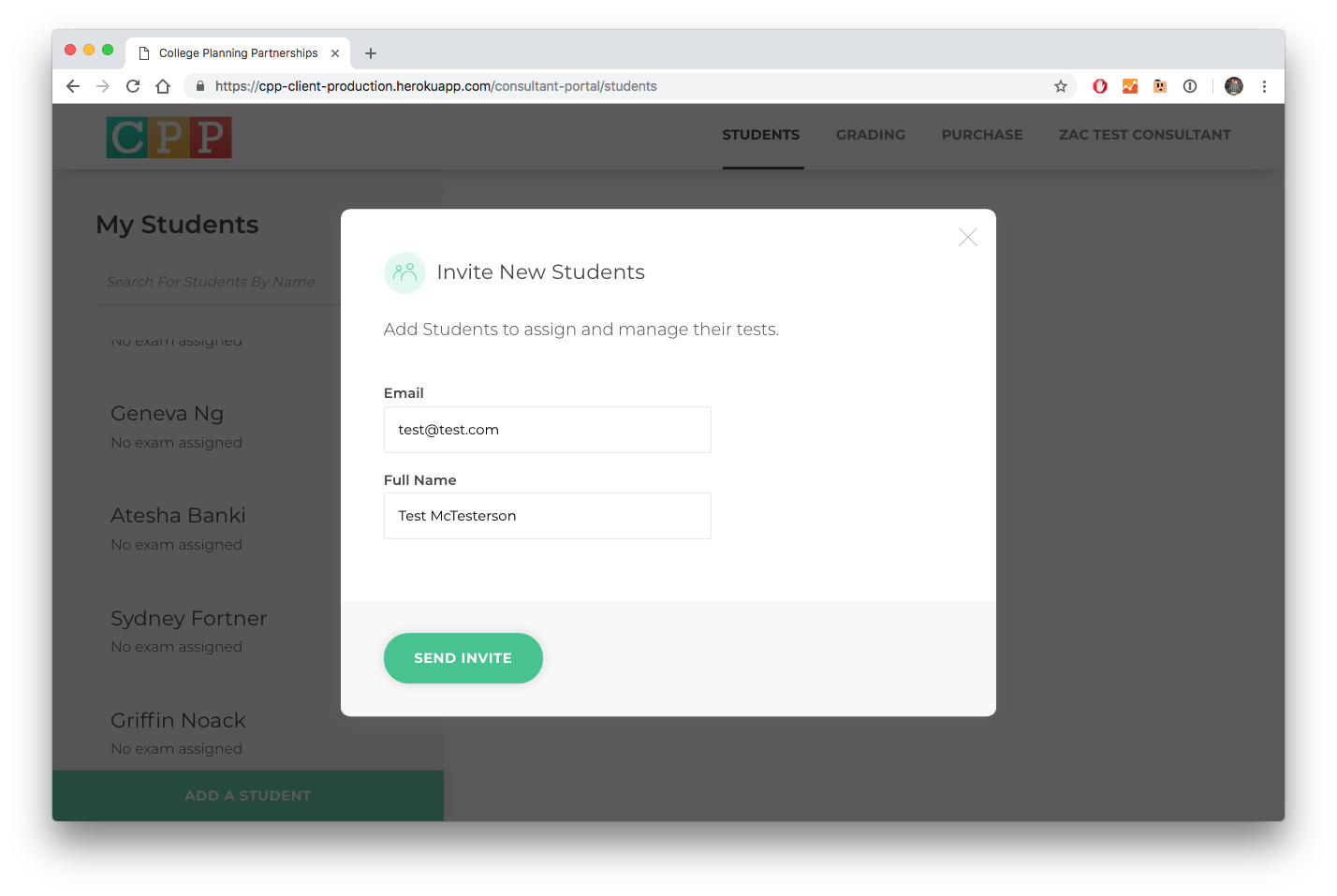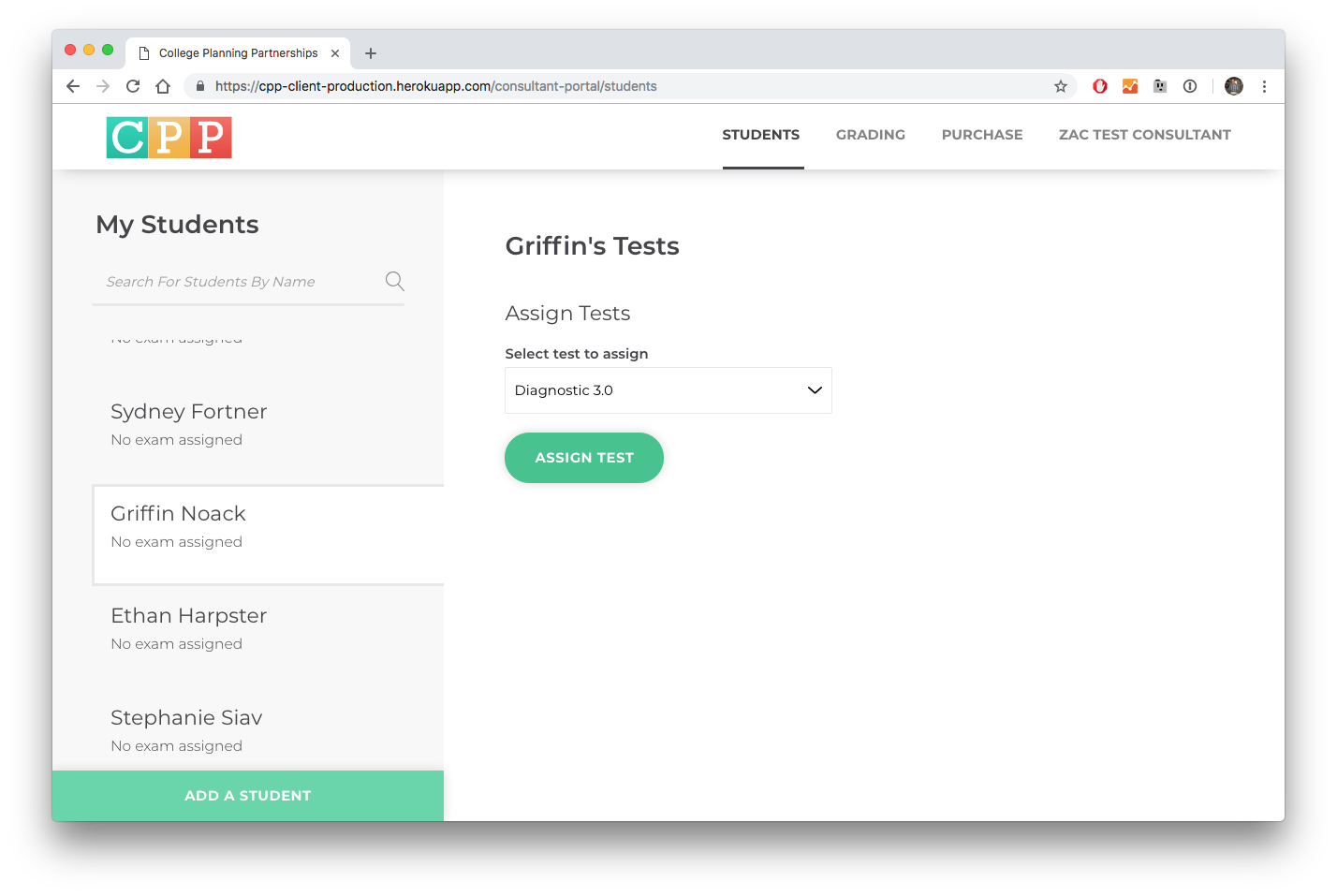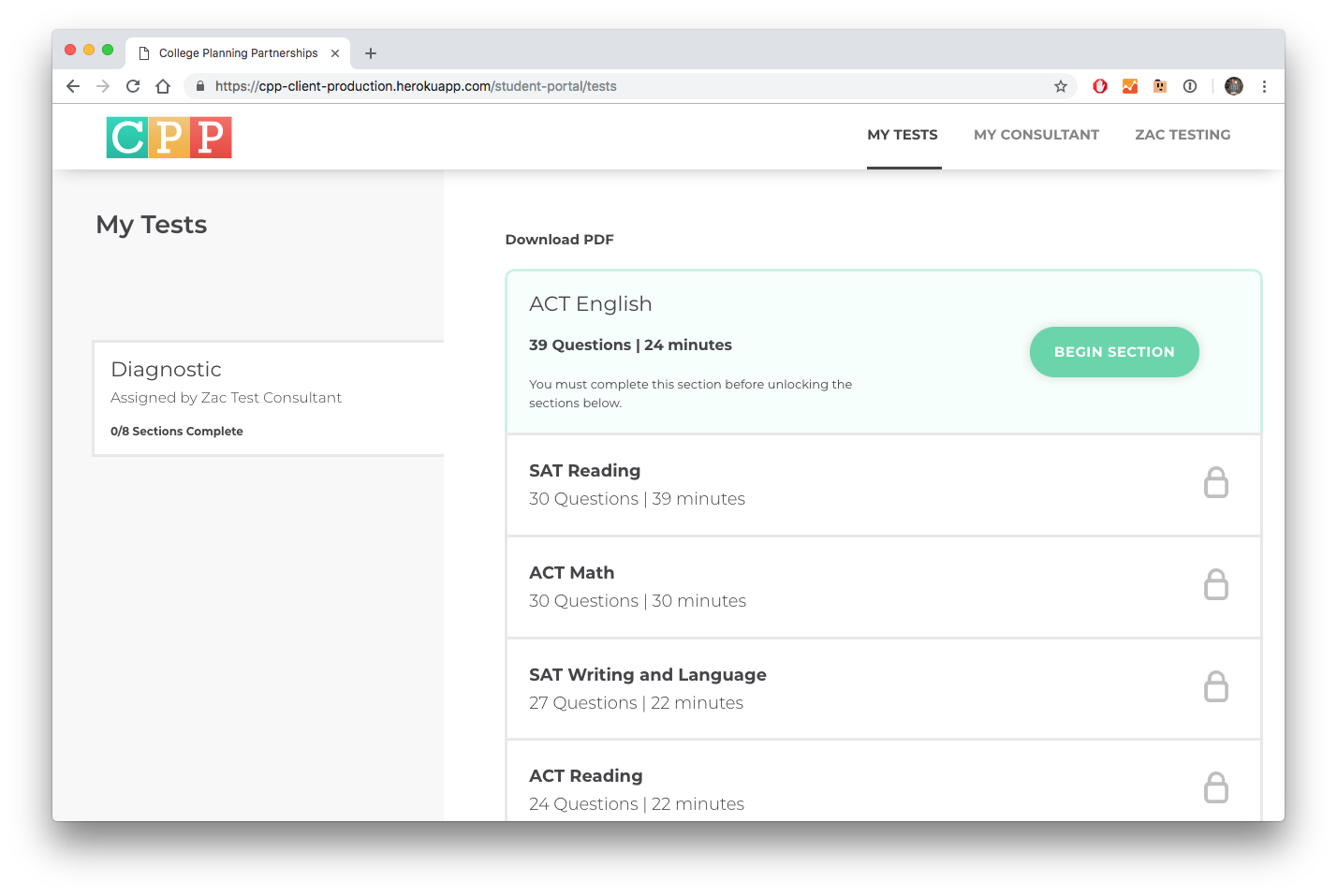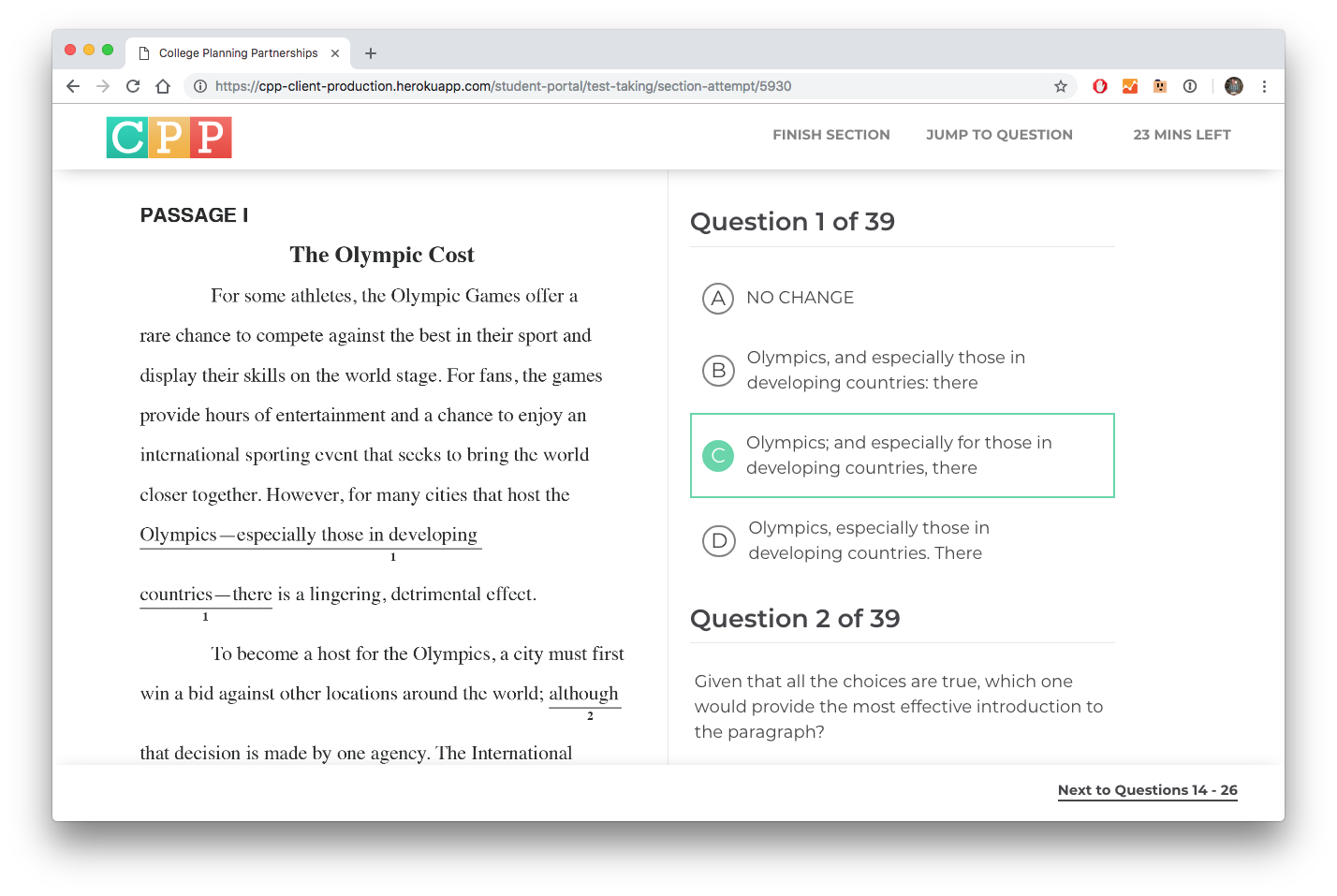 Once finished taking the exam online, students can access their results immediately.

You will be notified via email that the student has completed that exam.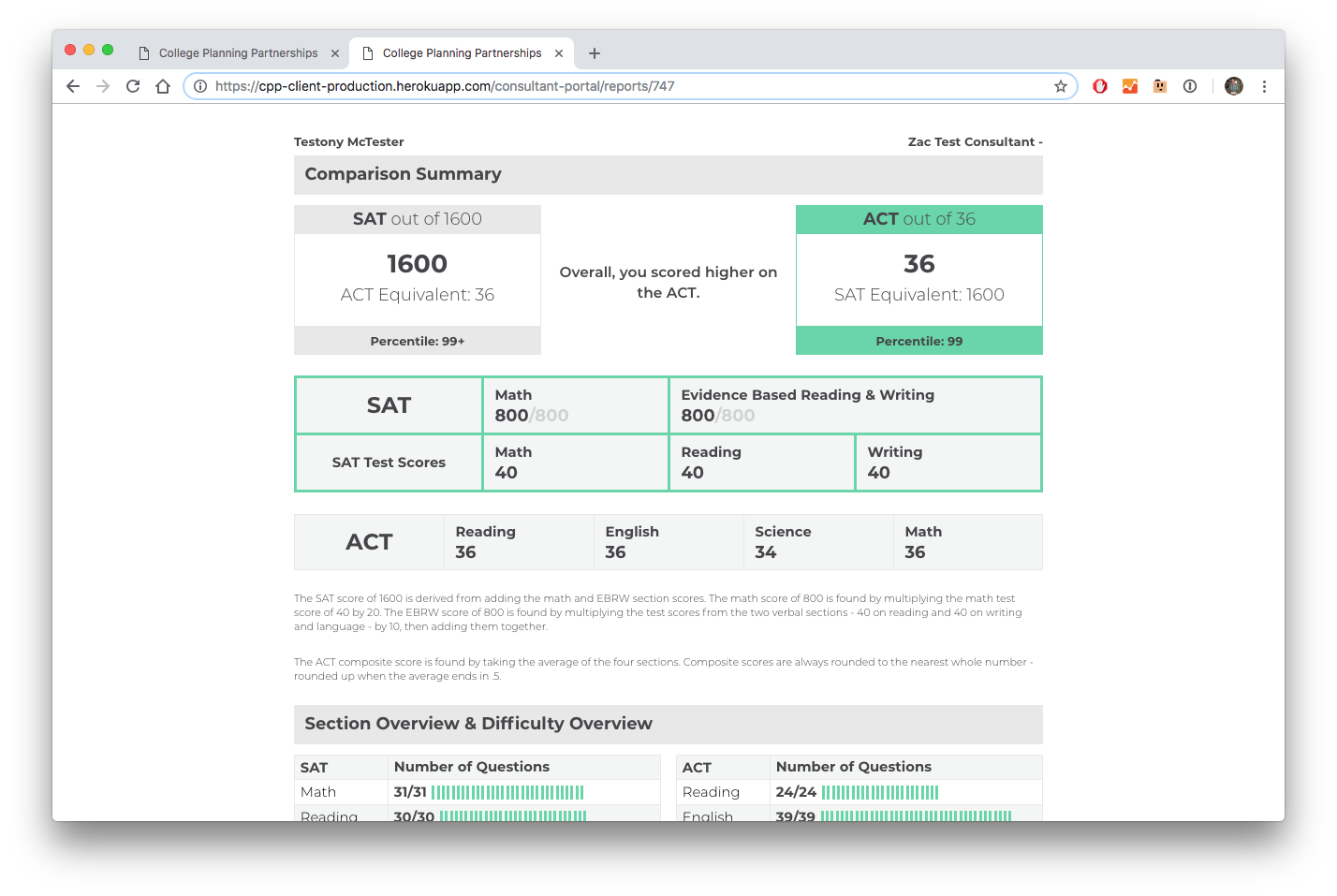 You can view and print your student's results from your account by finding the student under "My Students" to the left and clicking "View Report" for that exam.