With the bubblesheets, click on the "Grading" tab. You must select the appropriate version of the test and then download the template.

Make sure to read the instructions. Click on the yellow arrow next to "How do I fill out this template?"
Fill in the following for each student in the proper column:

Student Email
Student First Name
Student Last Name
Students' answers.

Save your file (keeping it in CSV format); we recommend adding that day's date to the title (eg. "diagnostic-template-3.0-9_26_18"
Click "Select File" and select the file that you just saved. Click the "Upload Answers" button. Once the app finishes grading the tests, you and your students will be notified via email and can then access the results.
Once finished, students can access their results immediately.

You will be notified via email that the student has completed that exam, and you can then view and print the student's results from your account.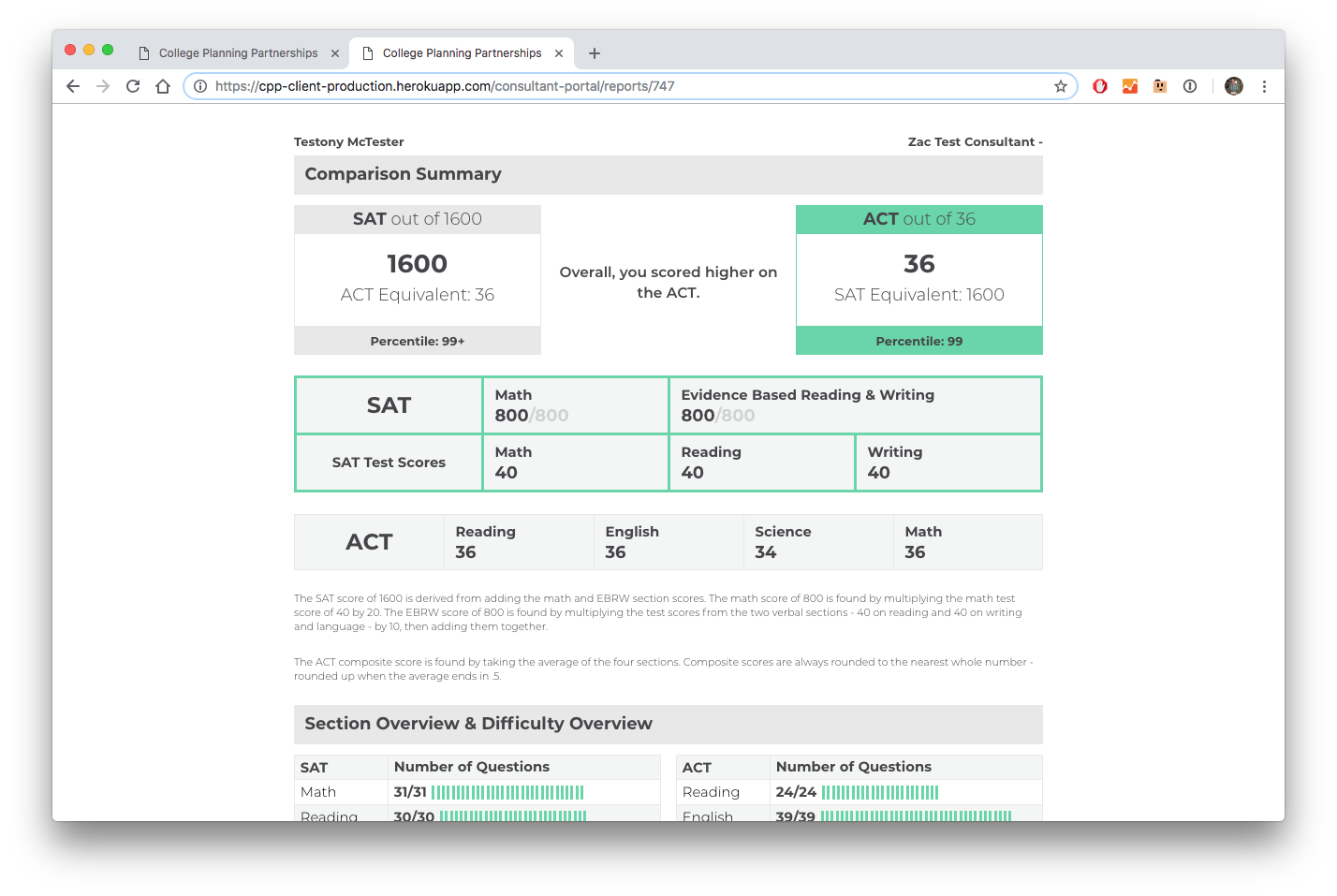 First, your student should complete the SAT/ACT Diagnostic on paper and fill in their answers on the provided bubblesheet.

Students can do this at your office or at home, but you must have their bubblesheet (in-person, via email, fax, etc.) before you can proceed.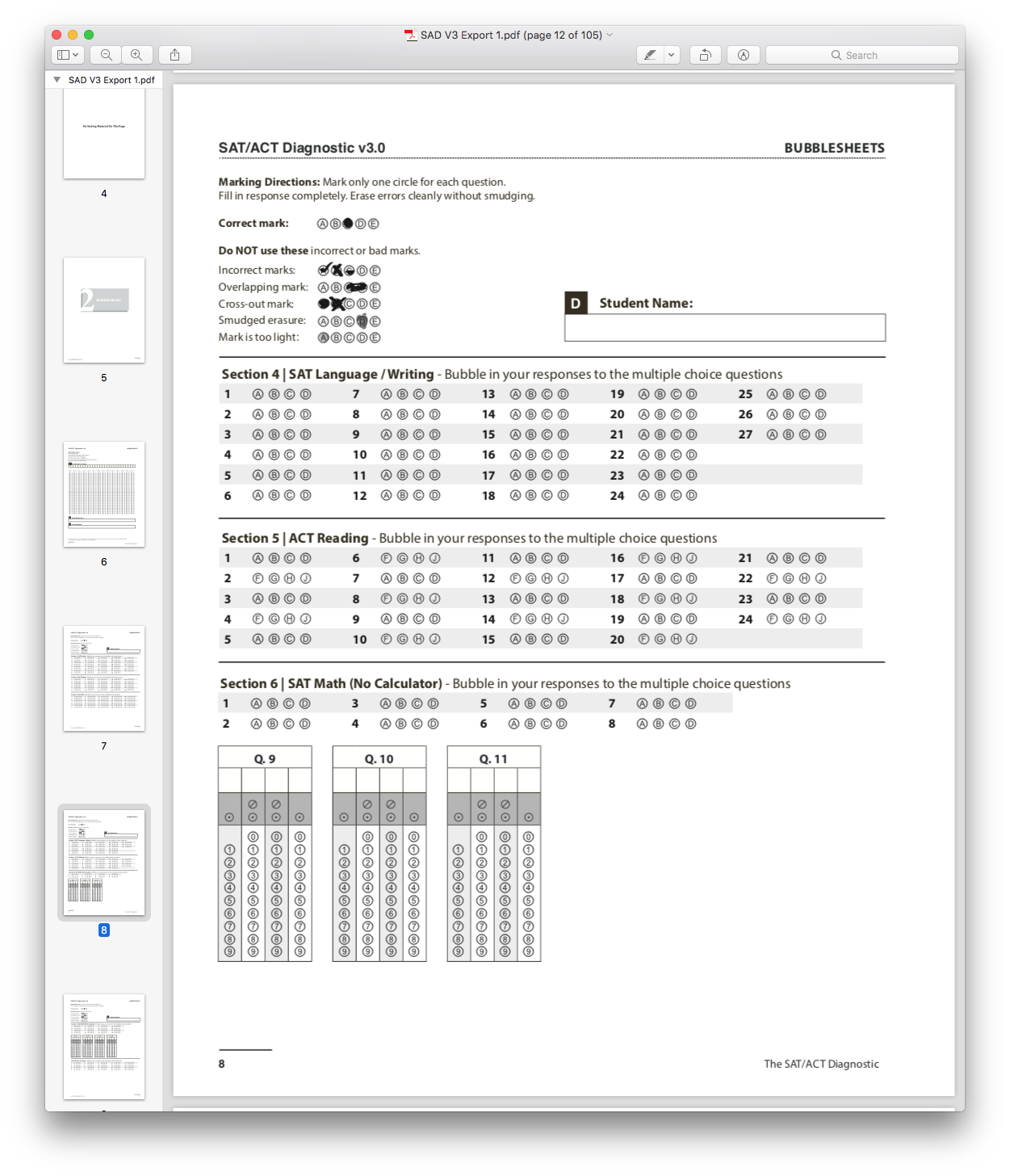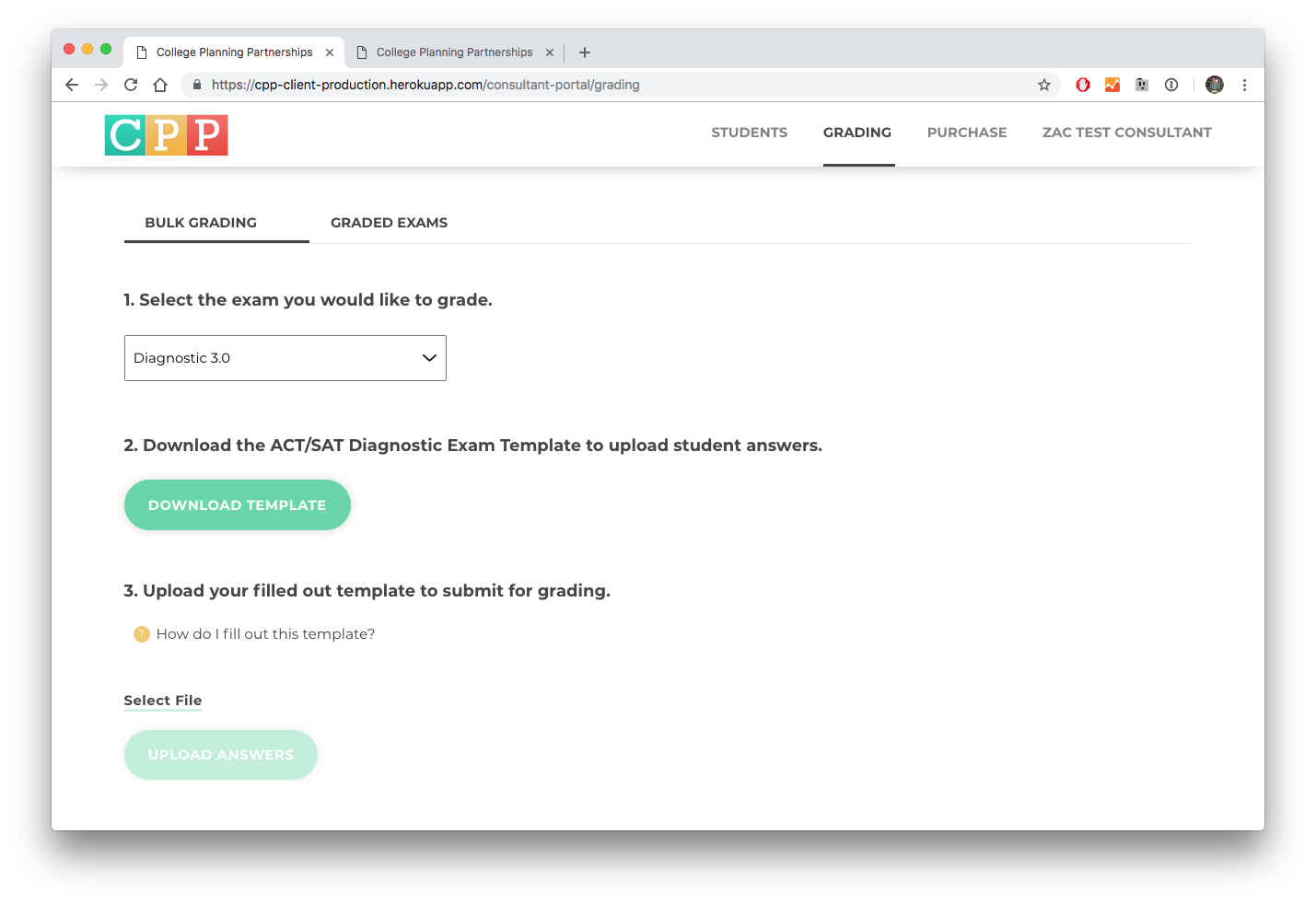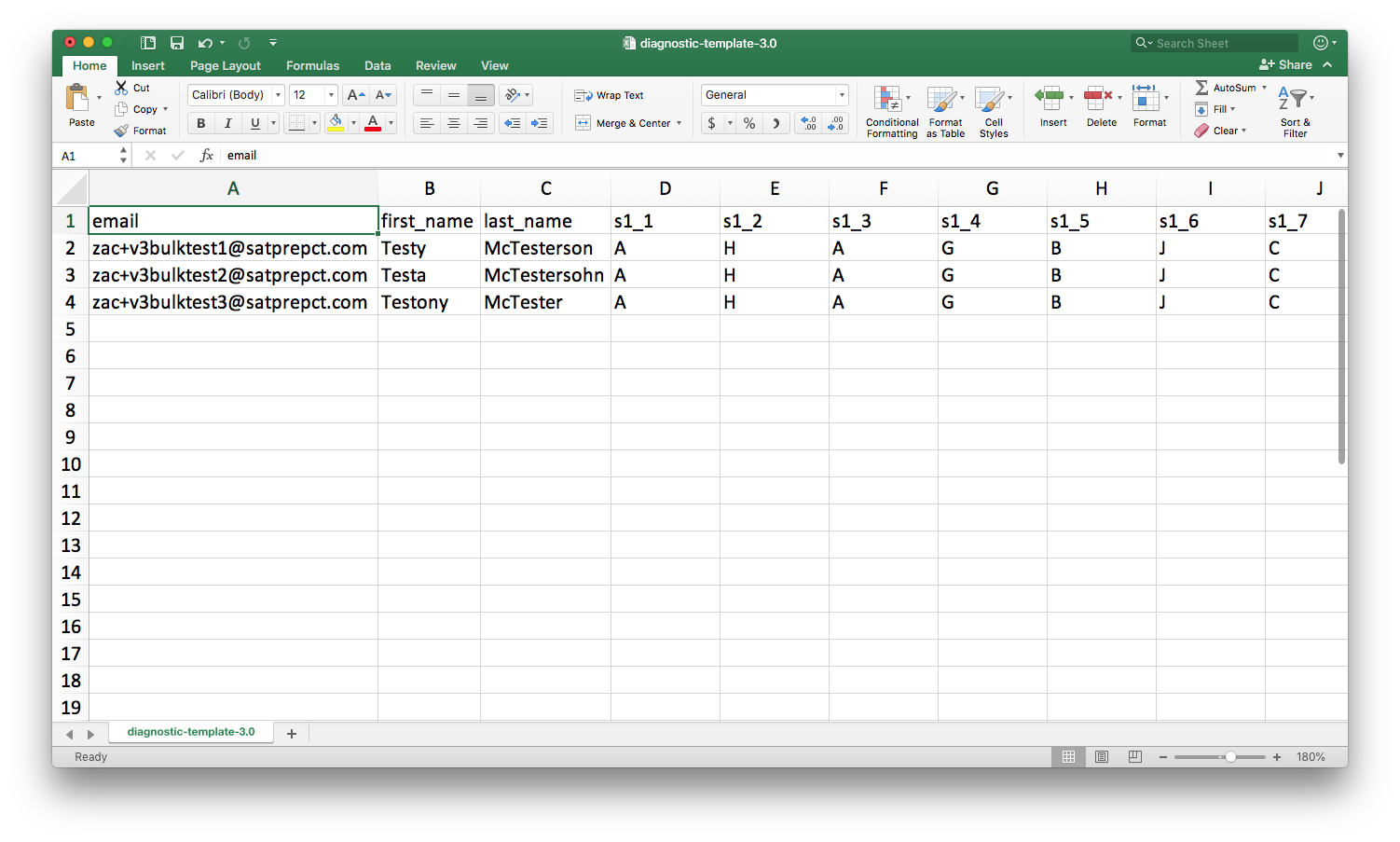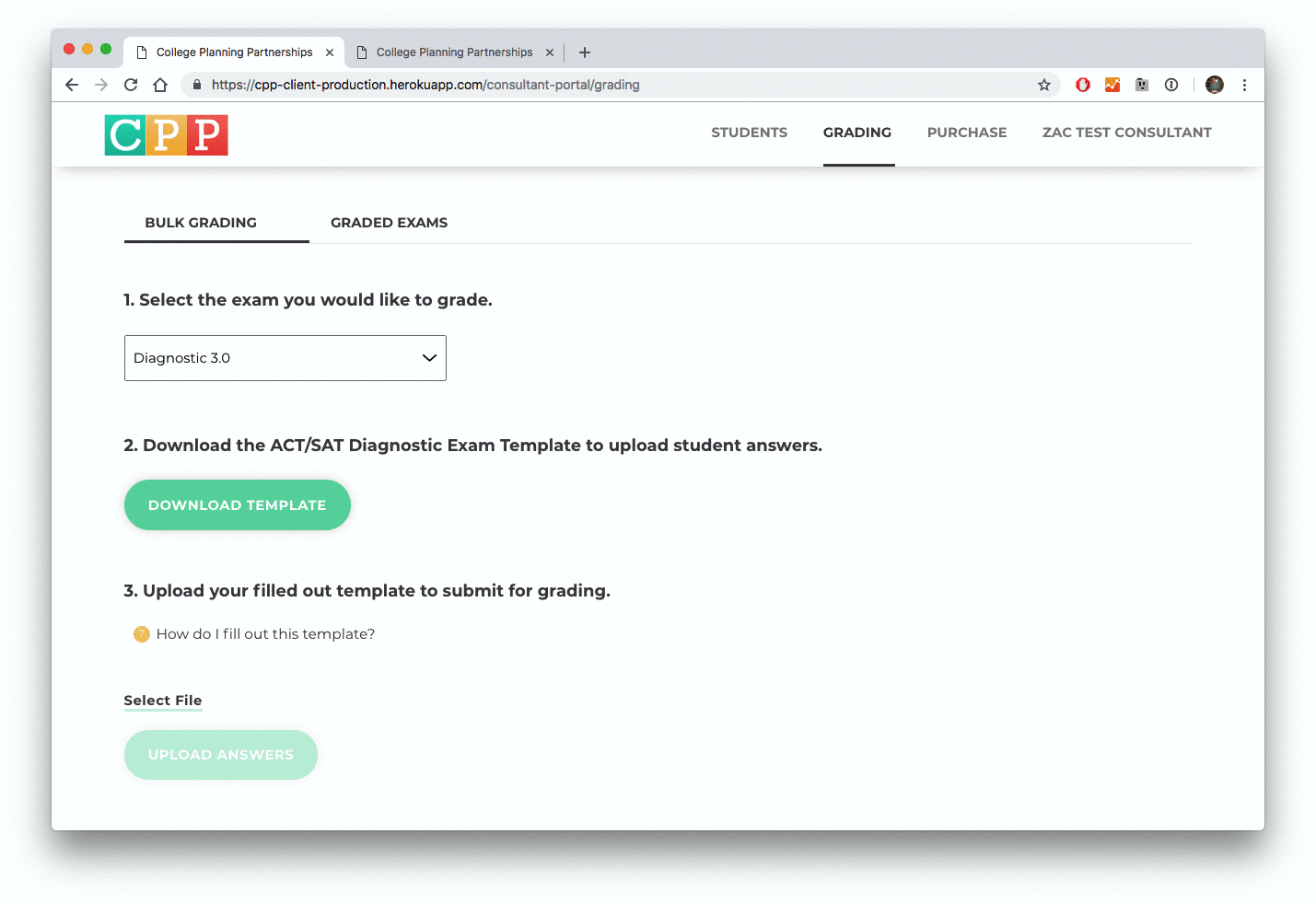 More In-Depth Video